explore our FIT Experiences
where passion meets progress
Barbell Club
Barbell Club
Lift heavy with barbell platforms, racks and all the plates you need.
Functional Turf
Functional Turf
Train for life using functional training equipment on our expansive turf areas.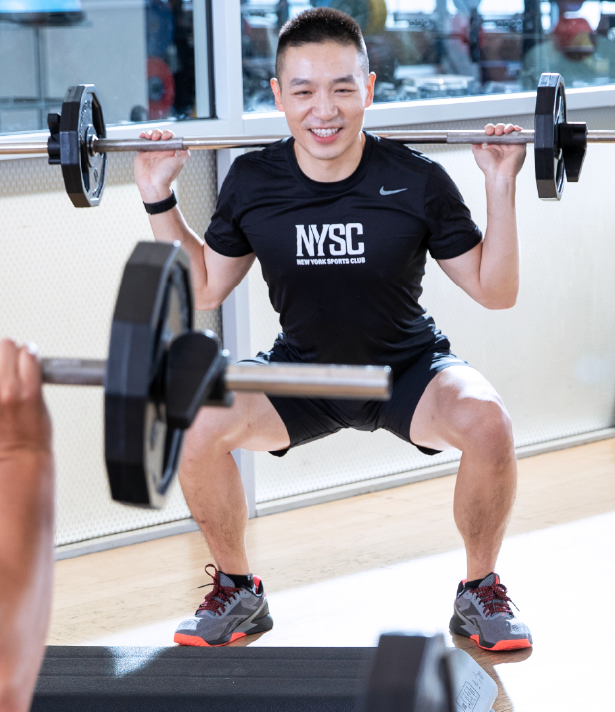 Group Fitness
Group Fitness
Stay motivated in our Group Fitness Studio with top-notch instructors and a wide variety of class types.
Cycle House
Cycle House
Increase your endurance and torch calories in our high-energy indoor cycling studio.
Team Training
Team Training
Focus on functional movement and overall health + fitness in a highly motivating small group setting.
RECOVERY LOUNGE
RECOVERY LOUNGE
Recover faster and train longer with HydroMassage beds and/or Hyperice recovery tools.
Performance Lab
Performance Lab
Achieve maximum results every personal training session in our optimized dedicated personal training space.
Fit Fundamentals
Fit Fundamentals
Learn by sweating in our free 45-minute trainer-led fitness workshops. Say goodbye to gymtimidation with Intro to Dumbbells + Kettlebells and Intro to Cardio + Weight Machines.
MY CLub Intro
MY CLub Intro
Meet one-on-one with a certified personal trainer to discuss your goals and receive a personalized introduction to our Club programs and services.
MEET OUR Boutique fitness BRAND
Fhitting Room
HIIT & Strength classes
Fhitting Room classes incorporate high-intensity intervals and functional strength movements that translate directly to daily life activities. Discover the magic of kettlebells, expert FHITpros, and a community focused on taking fitness to the next level. Yes you can! NYSC members sweat and save with preferred pricing.
Experience personal training
Train and Triumph
Personal
Training
Personalized fitness for your personal best! Our Certified Personal Trainers will create a custom plan to reach your goals efficiently. Learn proper form, new skills, and stay accountable every step of the way.
JOIN US
COME EXPERIENCE THE BEST VALUE FOR YOUR FITNESS DOLLAR.